Migration Service of P2V Fault-tolerant Server
Publish Date:2019-10-30
Service overview
We provide manufacturing customers with low-cost, highly reliable solutions for seamless migration of software application systems to new equipment from old IT equipment such as outdated servers. We'll address and counteract customers' concerns about heavy losses caused to production and operation due to damages to old equipment.
With the increasing popularity of computer automation control in the metallurgical industry, the aging problems of the original computer automation control equipment are emerging gradually, which pose stability risks to the normal operation of system. However, to replace computers incurs high costs on the migration of dedicated software. The professional migration service of P2V launched by HITE provides seamless solutions for the migration of IPC systems to virtual machines.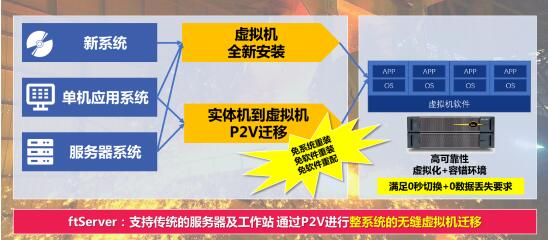 Service value
It doesn't entail reinstalling and configuring systems, thus avoiding the high cost of reinstalling, configuring, migrating and commissioning systems.
After P2V migration, the system completely retains the operational and using habits of the original system and does not entail additional relearning.
The underlying protection is based on fault-tolerant technology that provides high-reliability system protection, and the reliability exceeds that of the original stand-alone system.
Virtualization technology based on industry standards provides a convenient migration path for future system hardware upgrades.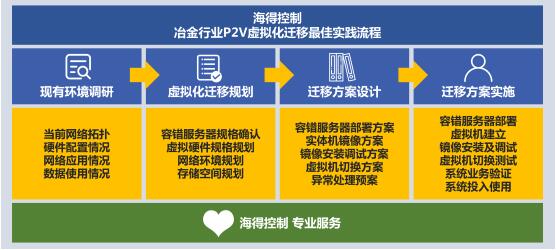 Service feature
· Seamless migration of the original system operating environment to the virtual machine environment
· Hardware-level virtual machine protection based on ftServer fault-tolerant server, establishes protection mechanism from the bottom and enables the system to run more reliably
· There is no need to reinstall and configure the existing industrial personal software to maintain the operating system unchanged
· Support the migration of devices such as third-party PCI/PCI-E board and USB watchdog